Be Prepared for the Next Big Storm
With hurricane season officially here, our service team has put together some suggestions to help keep you safe in the event of severe weather.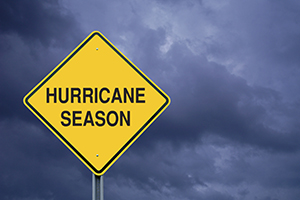 If you use a whole-house propane generator, make sure it has enough fuel. Check the owner's manual for instructions on calculating how much propane your generator uses. (For generators 9KW or less, it's approximately 1.5 gallons per hour.)
If your area is prone to flooding, make sure your tank is anchored securely.
Don't use outdoor appliances indoors and make sure your indoor gas appliances are properly vented.
Once the storm passes, check your appliances for water or other damage. Never turn on a light switch, use a power source or inspect your appliances while you are standing in water. Have us inspect your appliances if you believe they have been damaged.
If you smell propane in your home, leave your house immediately and call for help.
Create an emergency plan and discuss it with everyone in your family. This plan should include instructions on how to turn off propane systems.
Prepare a disaster supply kit, which should include several days of water and canned food supplies, along with a can opener, extra clothes, blankets, flashlights, medications, batteries and supplies for your pets. You should also have a battery-powered radio.
Feel free to call us so we can inspect your equipment and make sure it's running safely and efficiently. We care about your comfort and safety.