Propane services & delivery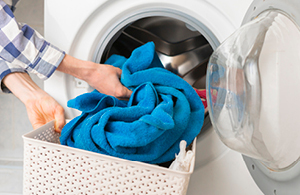 Since 1923, Wood's Heating Service has been the company that Rhode Island and southeastern Massachusetts homeowners have relied on for all the propane delivery, services and savings they need to weather any New England winter.
Our team heats New England homes by providing better service and savings for all your heating propane needs with:
Worry-free automatic delivery — you'll never run out
No hidden fees on fuel, HazMat or tank rentals
Local team — on-call and ready to come when you call
24/7 emergency service — always there for you in any weather
Budget plans — pay the same amount monthly through the year
Service plans – to help prevent costly repairs and total peace of mind
Special offers – deals for the latest energy-efficient heating systems
Expert technicians – professional installation, service and repairs
Worry-free automatic heating propane delivery
As an automatic delivery customer, we determine your delivery schedule based on the size of the building, your heating system, how many people live in your home or use your building, and your past usage. You can count on Wood's for dependable, year-round, worry-free delivery.*
Contact us today to become an automatic delivery customer.
Count on Wood's for all your home propane needs – all year round!
Propane is one of the most versatile, economical and popular ways to fuel or power your home. That's why you can rely on our team for everything you need, however you use propane in and around your home.
Cooker and clothes dryers
Water heaters
Backup generators
Swimming pool and hot tub heaters
Room and garage heaters
Piping and plumbing
Underground and above ground tank installation and removal
Preventative maintenance
Emergency repairs
And more
Switch to Wood's Heating Service now for the propane services you need to save on heating bills and annual energy costs.
---
What Our Customers Are Saying
"Since my husband and I are both active, the last thing I want to worry about is my heat. I appreciate not having to check my tank constantly or worry about who is coming into my house. And anytime I've had a problem, it's been taken care of quickly, without costing me an arm and a leg. If that's what you mean by full service, it's worth every penny."
Martha Shapiro
Wood's Heating Service proudly services the following counties:
Providence County
Kent County
Washington County
Bristol County
Newport County