Indoor Air Quality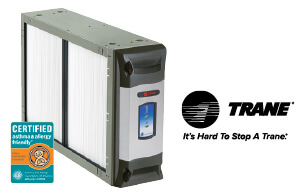 The EPA states that we spend approximately 90% of our time indoors. Unfortunately the air inside can be up to 100 times more polluted than the air outside! Dust mites, molds, fungi, spores, pollen, bacteria, viruses, fragments of plant materials, and dander are all suspended in the air we breathe.
Making sure that our customers are completely comfortable, and healthy, at home or work is a priority for us, which is why we offer products and services to maintain the best indoor air quality at all times:
We can install a Whole house media air cleaner as part of the home's heating and cooling system that:
Cleans the air by pulling it from each room in the home through the return ducts, filtering it and sending clean air back into the home.
Features a control panel that allows you to monitor and control the air cleaning throughout the home from one central location.
Permanently traps indoor allergens that can lead to respiratory problems.
Keeps dust and dirt from reaching the heating and cooling equipment and allowing it to perform at peak efficiency, reducing maintenance costs.
Requires filter replacement once per year with minimum effort.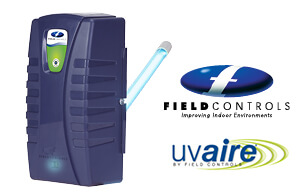 Ultra Violet Air Treatment Systems can also be installed inside the return air duct or above your air conditioning coil. This system helps customers maintain air quality as:
Lamps do not produce any ozone.
Most of the micro-organisms will be killed passing the lamp and will be trapped in the replacement furnace filter.
When installed above the Air Conditioning Coil or Cooling coil, it will kill 99.9% of the micro-organisms.
They have no end caps that block illumination and will not result in "non-sterilized air pockets."
It draws only .5 amps and costs approximately $31.54 per year.
Installation takes 15 minutes and lamp replacement takes about the same amount of time it takes to change a light bulb.
It's highly recommended for homes with children or elderly present, use of antimicrobial products, a humid climate, closed windows and dry climate in winter, or a concern for maintaining energy efficiency.

Contact us today for more information on how we can help improve your indoor air quality ›