Facts About Comfortable, Clean Oil Heat for Your Home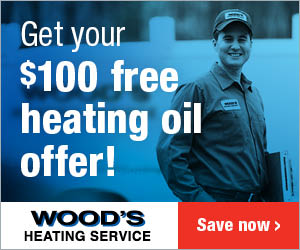 What are the benefits of oil heat? Many homeowners wonder why oil heat is the best heating fuel choice and how it can benefit their family and comfort. We recommend heating with oil for many valuable reasons; read on for more information.
Oil Heat Continues to be Popular
More than 13 million homes and businesses in North America depend on the comfort and savings of oil heat.
130,000-plus homes have converted from electric heat to oil heat since 1991.
As many as 1 million North American home owners using electric heat may experience increased savings and greater comfort by moving up to oil!
Oil Heat is Comfortable
Many heating contractors report that oil heat increases household comfort with air from the registers that is as much as 30°F/17°C warmer than electric heat pumps.
Home owners with heat pumps report increased comfort when they Move up to oil!
Oil is Clean & Efficient
Modern oil heat equipment achieves an Annual Fuel Utilization Efficiency (A.F.U.E.) of up to 85% – as good as or better than any other domestic heat sources.
Oil heat particulate emissions have decreased nearly 10-fold since the 1960's: recent research reveals that oil is better for the environment than many electric plants, and is environmentally-friendly as gas
Improvements to oil heat technology include the flame-retention burner which concentrates the flame for maximum efficiency, and through-the-wall vents to simplify conversions.
Oil means Peace-of-Mind
Oil heat is safe: liquid fuel oil is non-explosive and at room temperature will even extinguish a lit match.
Oil is sold in a competitive market: consumers have their choice of oil suppliers, resulting in excellent service and attention to oil consumers.
Oil heat dealers get to know your use patterns and can automatically fill the tank when you're getting low.
Oil Supplies More Hot Water
Replacing electric water heaters with oil can result in hundreds of dollars in water heating savings annually.
Oil-fired water heaters will heat water in half the time it takes an electric water heater.
Oil water heaters are more environmentally-friendly than electric water heaters.
Conversion from Electric/Gas to Oil is EASY!
A Move Up to Oil from electric or gas heat is a clean, simple conversion regardless of your current system
Electric homes with duct work require no structural change: you supplement the heat pump with a furnace or boiler and heat exchanger that uses existing ducts.
Homes with electric baseboards require minimal structural change: an oil-fired boiler distributes hot water through hidden tubes to hydronic baseboard radiators.
OR … add the option of Central air conditioning by switching from baseboard to forced air with new duct work.
The cost of most conversions lends itself to attractive financial options.