Heating Oil, Propane, Boiler/Furnace, Air Conditioning, Generators & Plumbing Services in East Providence, RI.
Address
88 Boyd Avenue
East Providence, RI 02914
Rhode Island's full-service heating oil, propane and home services company.
Wood's Heating Service has been delivering home heating oil and servicing oil heat equipment to local Rhode Island and southeastern Massachusetts customers since 1923. We also provide propane services, leading brand equipment installation and repair, air conditioning services, service plans, generator and plumbing services. As a Wood's Heating Service customer, you are assured of full value for all your heating and home services. We treat you and your family like members of our own. That's why you will always find a sympathetic ear, kind heart, warm smile and a technically proficient and honest person when you meet any member of the Wood's Heating Service team. When we say we're a total home comfort company, we mean it. For more than 80 years, we have been committed to helping customers live in the most comfortable homes, with a range of heating and home services that provide total peace of mind.
Our core services include:
---

Other products and services
Services:
Home heating oil services (installation/repair, automatic delivery), propane services (installation/repair, automatic delivery), central and ductless air conditioning services (installation/repair), generator services, plumbing services, natural gas, indoor air quality.
Products:
Heating oil systems, boilers/furnaces, central and ductless air conditioning systems, water heaters; various brands including Trane and Burnham, backup generators.
---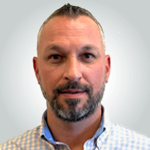 Matthew Newell is the General Manager of Wood's Heating Service. Matthew is a fellow townie and committed to serving our customers with the same quality service and respect that the Wood's family has for years.
---