Heating Equipment
We at Wood's Heating and Cooling pride ourselves on providing equipment that has proven itself over the years. Whether you are interested in a new boiler installation or a water heater installation, we have the expertise to assist you in determining the best fit. Wood's Heating System offers installation of heating systems, boilers, furnaces, hot water heaters, and air conditioning systems. We can also help you protect your new equipment and your home with options like service plans and home monitoring. Here are some of the units we install and stand behind.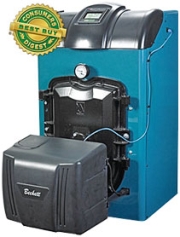 The new Burnham MPO-IQ high efficiency oil-fired heating boiler marks the crossroads of innovation and everyday practicality. Rated among the highest efficiency of cast-iron heating boilers since its introduction, the newly designed MPO-IQ, thanks to the Burnham IQ Oil Boiler Control System, again leads the field in efficiency, versatility, ease of maintenance, and installation.
87% AFUE
3-pass Cast Iron Sectional Design
Easy Installation and Servicing
A Consumers Digest "Best Buy"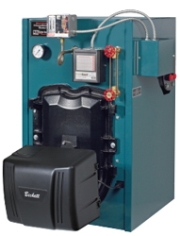 The MegaSteam™ (MST) boiler means never having to question your family's comfort. With an Annual Fuel Utilization Efficiency (AFUE) of 86%, the MST is one of the most efficient and most reliable boilers in the industry. It was designed, not only to be best the boiler on the market, but also to be the best solution for your family's heating needs.
High Efficiency 86% AFUE
Unique 3-Pass Cast Iron Heat Exchanger
Superior Steam Quality
Best Steam Boiler Warranty in the Industry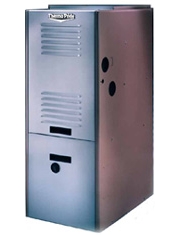 Thermo Pride stands for handcrafted products and hometown values: comfort, reliability, durability, quiet operation, high efficiency. Together they provide real value and establish the Thermo Pride benchmark. The competition largely focuses on mass production, low cost and price battles. Thermo Pride, for over 50 years, has concentrated on high quality, crafting products which last while providing the reliable service and comfort people value. Thermo Pride is designed and built better to last longer.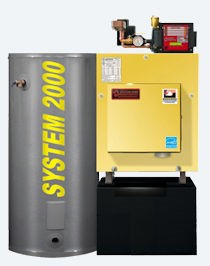 Energy Kinetics' models reflect core design principles including best-in-class efficiency, proven 30 year life, exceptional warranty support, and ease of service with components found on contractors' trucks – all in boilers designed and built in the United States and sold direct to installing and servicing contractors to ensure quality installation, service, and support.
Up to 40% off fuel costs beyond boilers with the SAME AFUE!
Whisper quiet operation
Virtually endless hot showers
Proudly made in the USA
Proven track record of reliability and straight forward service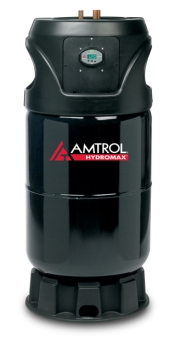 Innovative design features and advanced control technology make HydroMax Hot Water Makers® the industry's best indirect-fired water heater. Outstanding hot water performance and the proprietary   Ener-G-NET™ digital control make HydroMax the best water heating solution for any home.
Modern, Appliance-Like Appearance
Highest overall efficiency
Insulated storage for peak demands
Instantaneous Indirect Technology™ reduces unwanted cycling and provides endless hot water.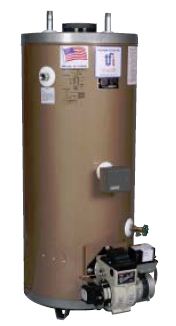 Therma-Flow Oil Fired Water Heaters are designed and built to provide the homeowner and commercial user with dependable, highly efficient, production of hot water within a durable, long lasting water heater unit.
Standard Features Include:
Unique top piping feeds for both hot and cold water fittings.
Heavy duty glass lined steel tank or heavy duty solid copper tank.
Attractive baked enamel steel jacket.
High density blanket insulation.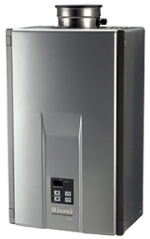 Rinnai tankless water heaters heat the water you need, when you need it. Turning any water source into hot water on demand. You are not limited to the amount a storage tank heater can hold. Whether you are washing the dishes, washing your clothes, or drawing a hot bath, Rinnai's tankless water heater technology will supply endless hot water to your lifestyle demands-even if you do them all at once!
Rinnai has earned ENERGY STAR approval by meeting the strict energy efficiency guidelines set by the U.S. Environmental Protection Agency and the Department of Energy, by using less energy and preventing greenhouse gas emissions.
---
What Our Customers Are Saying
"Since my husband and I are both active, the last thing I want to worry about is my heat. I appreciate not having to check my tank constantly or worry about who is coming into my house. And anytime I've had a problem, it's been taken care of quickly, without costing me an arm and a leg. If that's what you mean by full service, it's worth every penny."
Martha Shapiro