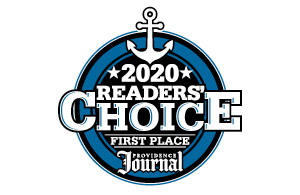 Every year, Rhode Island residents are invited to nominate and vote for the best local businesses in a range of service categories as part of the annual The Providence Journal Reader's Choice program. This year, your votes have made us a Reader's Choice award winner for Best Heating and Air Conditioning Company!
We are truly honored that you voted us the winner in this category. We love taking care of your home heating needs and this amazing achievement is all thanks to your loyal support over the years.
Whatever your home comfort needs may be – home heating oil, air conditioning, propane, generator service and more – you can continue to rely on your local Wood's team to always be there for you, 24/7, in any weather through every New England season.
Contact us today for more information and special offers on our heating and home services.